Ornamental grasses
Enjoy the calming effect of ornamental grasses as they rustle moving gently in the breeze!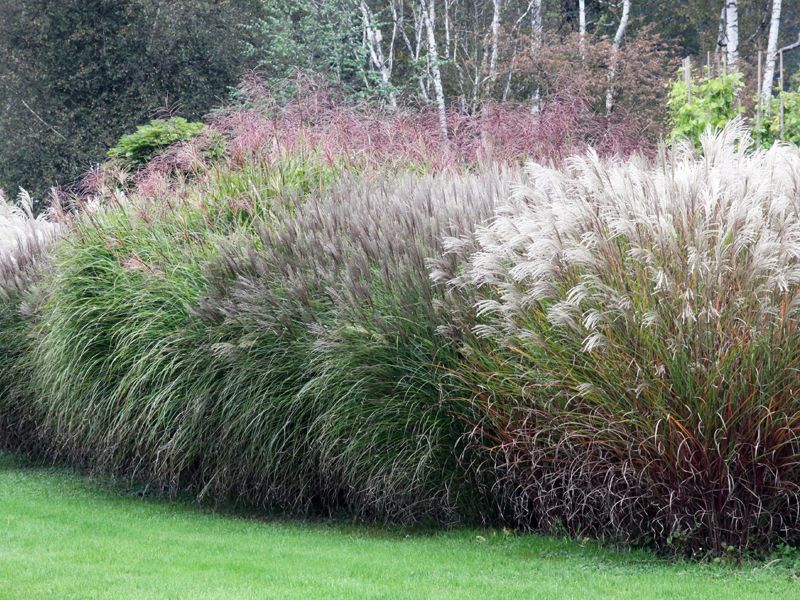 Why we love ornamental grasses
Generally easy to care for and able to grow in a variety of conditions, this versatile group of plants provides shape, colour and structure all year round and can be used in many different settings including rockeries, gravel gardens, herbaceous beds or in containers.
Different grasses provide foliage and flower at different times of the year.
It's helpful to know that grasses such as Deschampsia, Festuca and Stipa come from cooler climates and begin growing in late winter/early spring, flowering in early summer. By comparison, Miscanthus, and Pennisetums originate in warmer climates and are later to begin growing and flowering.
in this article we highlight some grasses that do well in the local East Lothian area.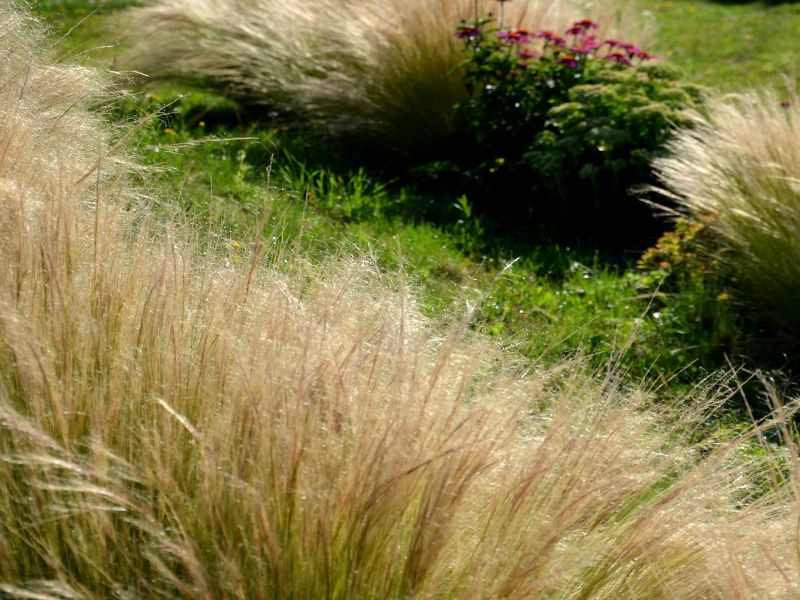 Stipa varieties
Enjoyed for both their foliage and fabulous sprays of flowerheads, here's two Stipas that are worth a particular mention:
Stipa tenuissima. commonly known as 'Pony's Tails', is prized for its fantastic plumes of feathery flowerheads in summer. A non-evergreen plant, it enjoys good soil and full sun and grows to approximately 60cm (2ft) high. Cut back in spring to encourage new growth.
Stipa arundinacea - often called 'Pheasant's Tail' – in addition to wonderful plumes of flowerheads, it also produces attractively-coloured winter foliage which intensifies as the temperature drops. Although tolerant of low temperatures it should be protected below minus ten.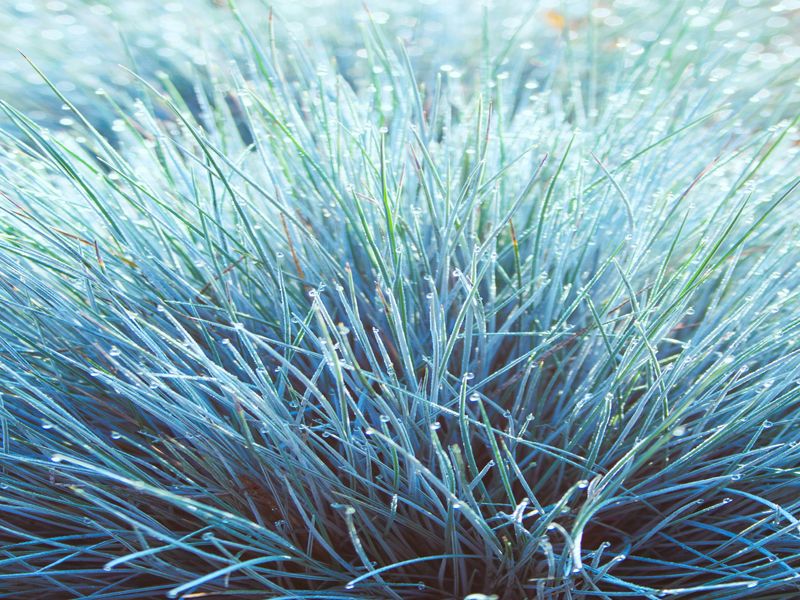 Festuca
F. 'Intense Blue' is one of our most popular grasses because of its vibrant blue foliage.
A low-growing, clump-forming grass, it's often used in rockeries, at the edges of cottage garden borders or in planters.
It enjoys well-drained, sunny positions and requires little maintenance. In spring, 'comb out' any dead leaves to allow the fresh new blue foliage to flourish.
Over time the centre of the plant will die out so lift and sub-divide it in the dormant season every few years to keep this beautiful grass fresh and vigorous.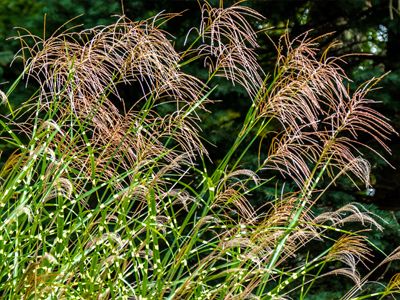 Miscanthus sinensis Zebrinus
This stunning grass has creamy or pale yellow horizontal bands on the leaves, giving it an almost sparkling appearance in the sunshine.
Commonly known as the Zebra Grass, it is non-evergreen and growing to over 1m tall is best placed in a location with some shelter. It produces spiky flowers in late summer/autumn which are mirage-like when waving in the breeze.
It enjoys full sun and although tolerant of a wide range of soil conditions, it requires well-drained soil and should not be planted in areas where it will sit in water over winter - such conditions may lead to rot and loss of the plant.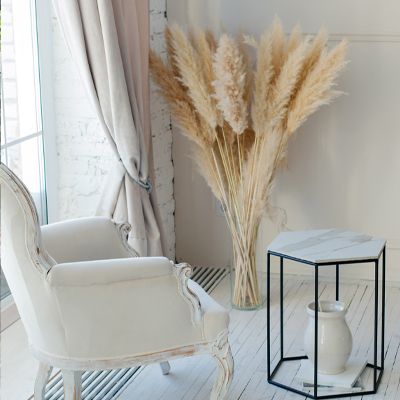 Cortaderia 'Pumila'
This is a compact version of the well-known pampas grass. It is a robust variety forming a compact tuft of narrow leaves with upright stems and panicles of dense silvery or pink-tinged flowers in late summer. Growing up to 1.5 metres (5ft) tall, this plant is evergreen and the flowers are excellent for drying and popular for use in the home.
C. 'Pumila' needs good sunlight and well-drained soil but is happy in sheltered or exposed situations. Like most grasses, it's best to 'comb out' dead leaves in the spring to encourage new, fresh growth.
Phormium varieties
These evergreen, hard grasses are amazingly tolerant of a wide range of conditions. Most varieties have been cultivated from Phormium tenax; a very hardy plant that can withstand strong, salty winds making it ideally suited to our East Lothian climate. Depending on the variety, they can grow from 60cm (2ft) to over 2 metres (6ft) tall, and their attractive, sword-like leaves offer colour and structure throughout the year.
There's a fantastic range of colourful Phormium varieties as you might imagine from their names - Ph. 'Apricot Queen', Ph. 'Blondie', Ph. 'Pink Strip' or Ph. 'Black Panther' to name just a few.