Bulbs for indoors
A fabulous Christmas gift or simply a plant to enjoy, there's a great selection of bulbs that provide flower and fragrance in the home!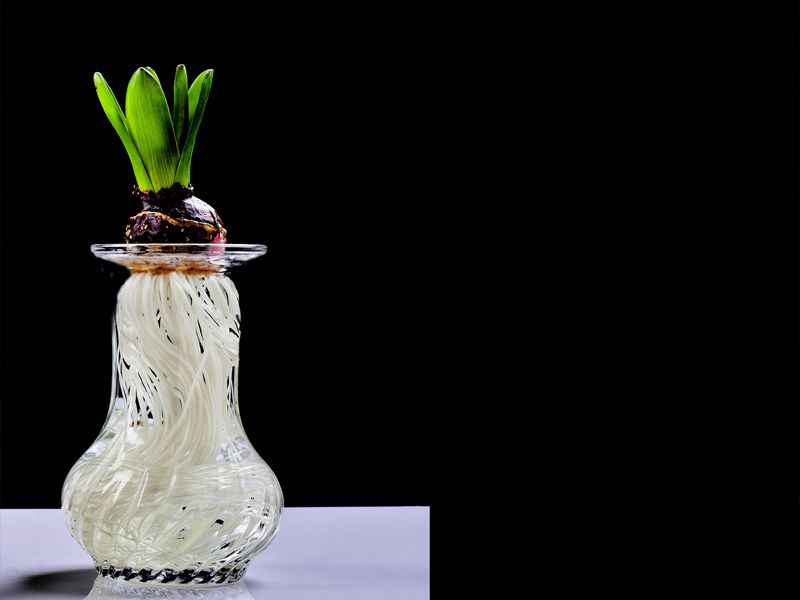 Hyacinths for Christmas
For Christmas-flowering Hyacinths, buy prepared bulbs. These bulbs have undergone a period of cold temperature to 'quick-forward' the growing season.
Plant with bulb fibre in a bowl, or grow the bulb in water and see the roots develop too!
Encourage growth by continuing to mimic natural conditions - place the bulb in a dark place until the bulb is 4-5cm high
Provide sufficient water but ensure that the bulb is never water-logged
Control the rate of growth with temperature - cooler conditions slow growth, too much heat will result in a lanky, floppy plant
Continue to care for the bulb after flowering until the leaves die off naturally allowing it to rebuild the infrastructure and food store it needs for next season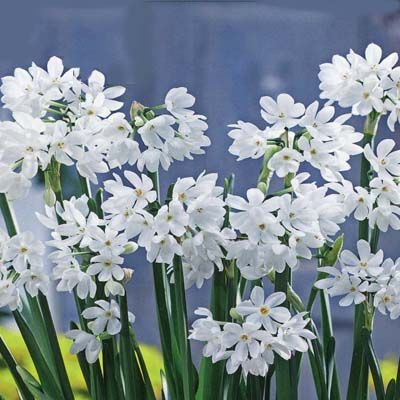 Pretty Paperwhites
One of our most popular indoor bulbs producing lots of flowers with fabulous scent.
Unlike the hyacinths, Paperwhites do not require a cool dark period and once planted can be placed in a warm place
They will begin growing once water is provided and usually flower about 6-10 weeks later
It is sometimes necessary to provide support once they flower as they can be top heavy
As with all bulbs, allow the leaves to die back naturally to rebuild the 'stores' for next season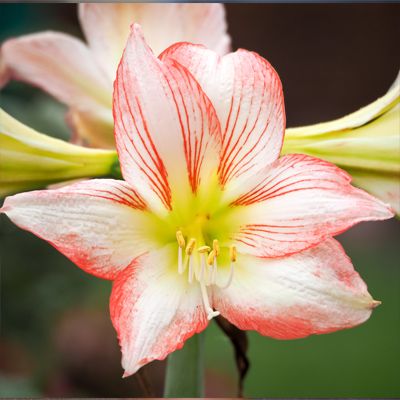 Amazing Amaryllis
These incredible bulbs produce some of the most spectacular flowers- a real 'wow'!
The price of the bulb varies depending on the size of the bulb and its variety
Larger bulbs will tend to produce multiple stems and blooms
Amaryllis cannot withstand British winters - they can be grown in their pots outdoors during summer but must be brought indoors when the temperature falls
Create a period of dormancy at the end of summer to replicate its natural conditions, allow the leaves to die back naturally and encourage it to flower once again
The bulb will increase in size every year, and will need to be re-potted every 2-3 years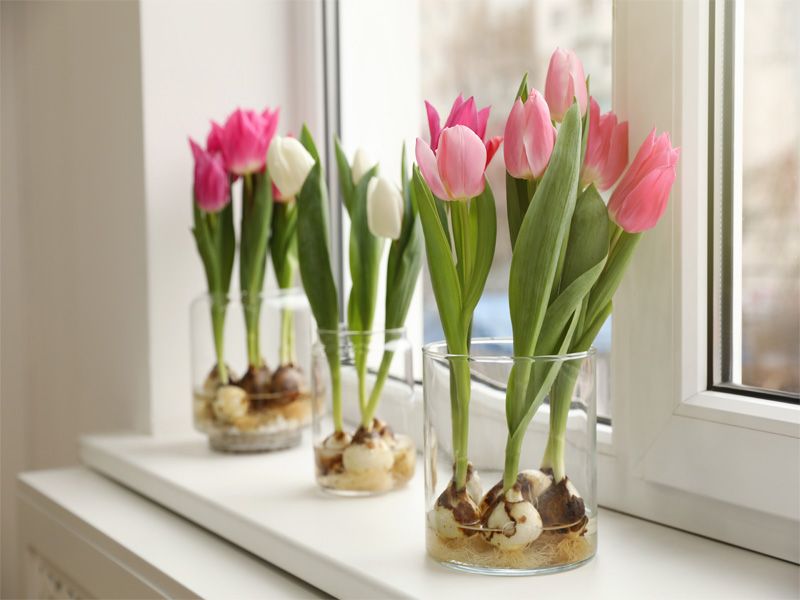 Other options
Because bulbs really only require water to produce growth, there's a lot of different options to try if you fancy growing bulbs indoors. You'll need to take into account any natural 'triggers' that the bulb might need (such as the dark period for prepared Hyacinths), but if you fancy experimenting, there's endless possibilities!